The Weird has been nominated For THREE AWARDS!
---
...Well, our Podcast where we play the game is up for THREE awards at New Jersey Web Fest! We are up against shows featuring Brennan Lee Mulligan and Jeff Goldblum, so the competition is HEAVY. Here are our current nomination categories!
Outstanding Actual Play Podcast (Non D&D)
Best Ensemble Cast
Best Editing
So if you like what we've done so far with the game and would like to support us, a great way to do so is to listen to the podcast! Here is the link to do so.
We are prepping a big ol' update to the game that will add five additional classes to the game, PLUS some tools to help you get started quicker! The classes will be available in the final release of the game, but you can access them prior to that on our Patreon!
Expect the update sometime next month.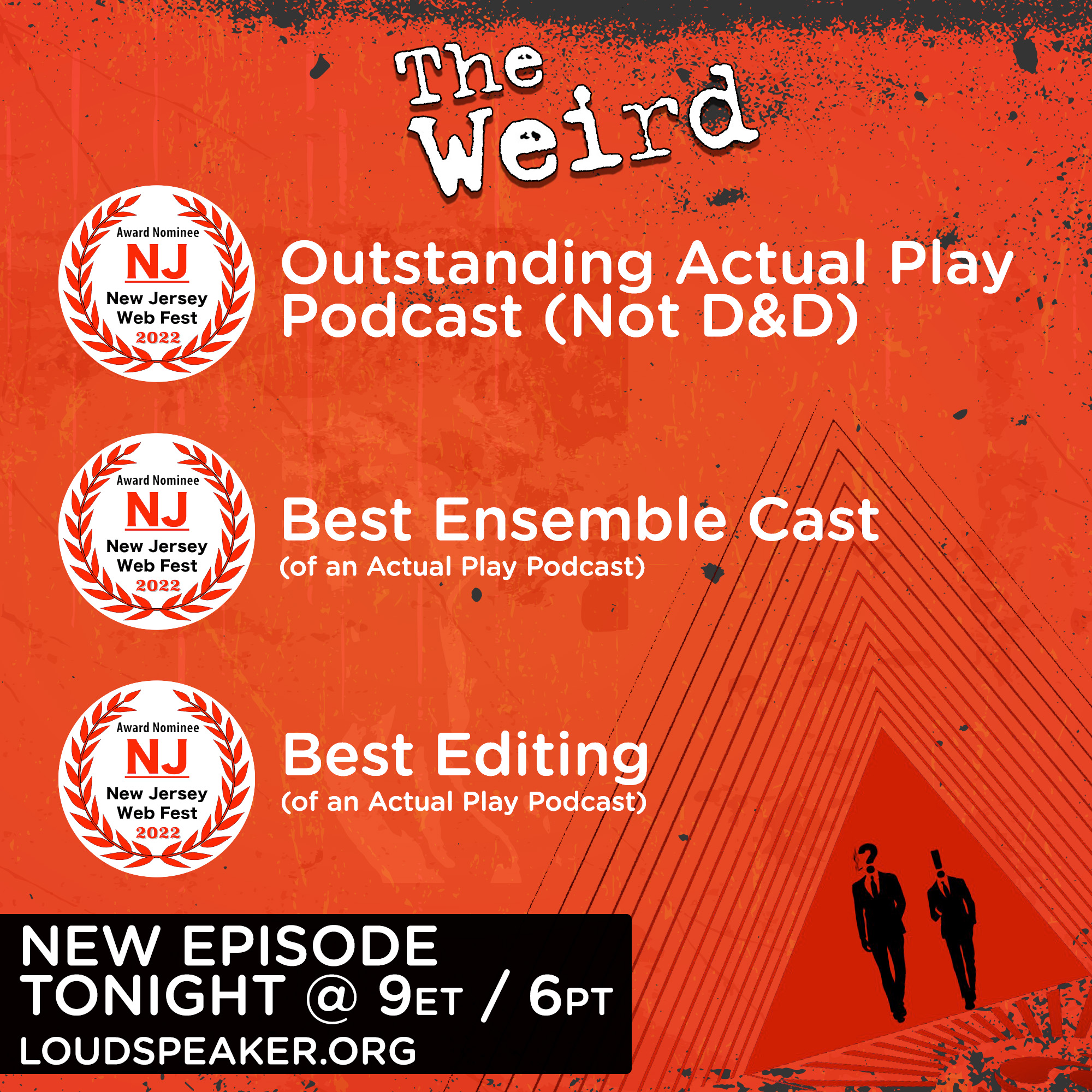 Get The Weird: A PbtA TTRPG